These 2 recent cases happened on consecutive days and make an interesting study in contrasting designs.
Case 1
Age: Late 20's
Class: 3v
Medical Therapy: None
Estimated Donor Supply: 5500 - 6000
Extraction time: 2 hours
This patient requested a lower, more flat hairline contour. A total of 1315 grafts were utilized consisting of 419 singles, 581 doubles, 315 threes.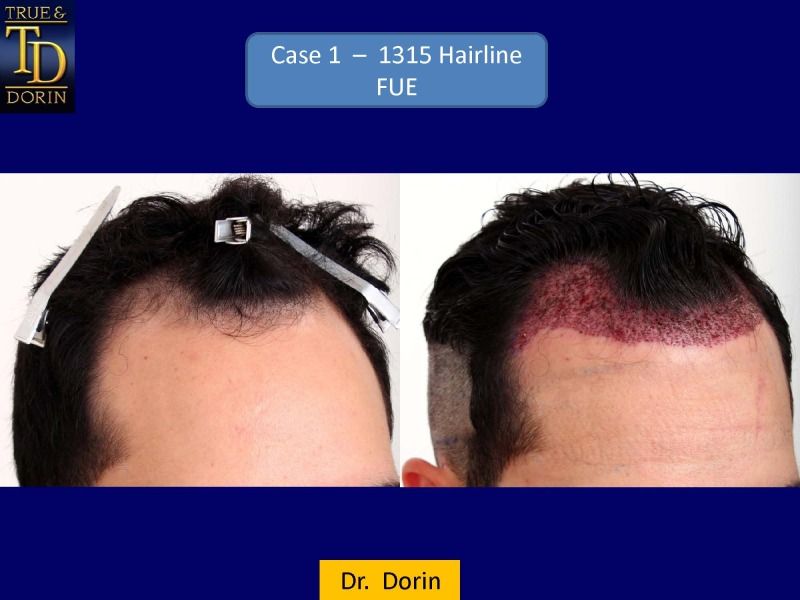 Case 2
Age: Late 20's
Class: 3V
Medical Therapy: Propecia
Estimated Donor Supply: 6500 - 7000
Extraction time: 2.5 hours
This patient deferred to Dr.Dorin implementing a more irregular hairline edge. Dr. Dorin covered a larger area utilizing 1750 grafts, consisting of 551 singles, 889 doubles, and 310 threes.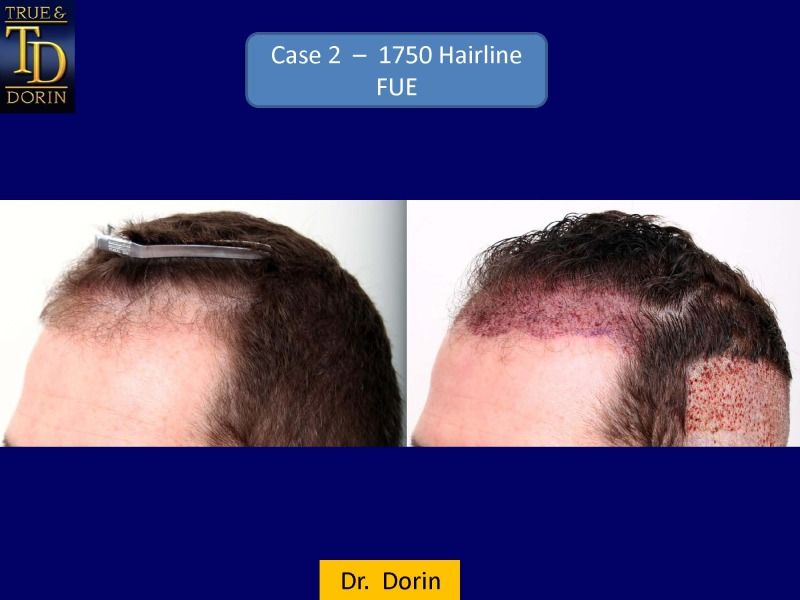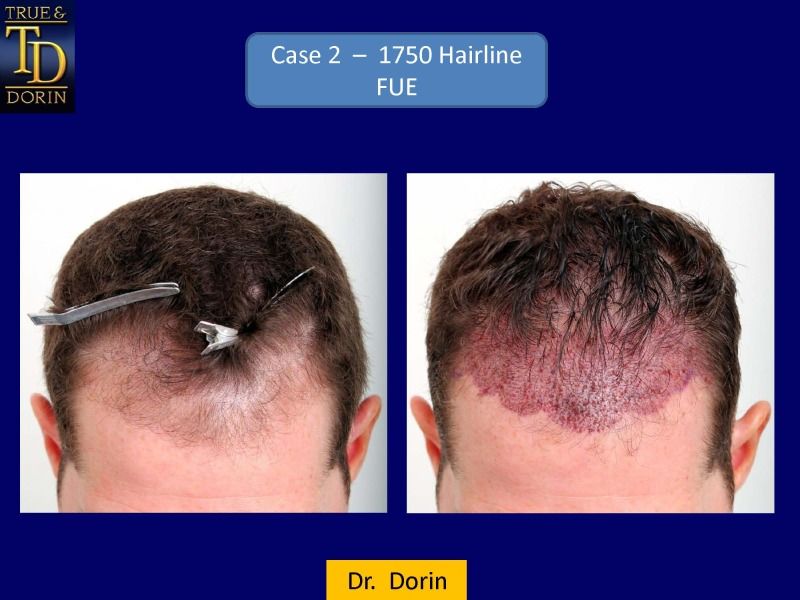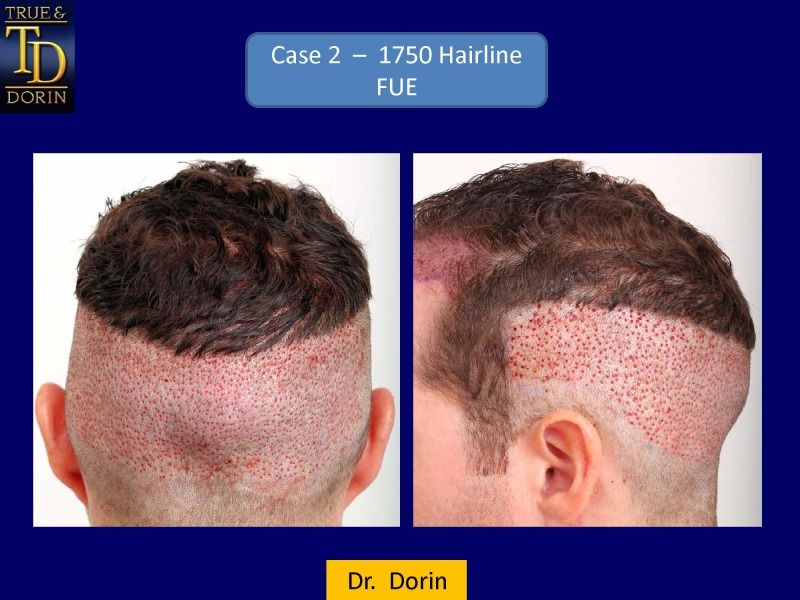 Both of these cases underline the importance that Dr. Dorin places on providing an individualized approach to each patient - finding a balance between imposing artistic flair and principles and being able to find common ground to achieve the look the patient desires.